---
Piano Teacher's Scholarship Night
---
Piano Teacher's Honor Recital
---
BHS Musical:
Footloose!
Presented the 20th-24th
Tickets $10 General Admission
Purchase at the door
7:00pm – Show Starts
---
An Evening of Wonder at the BPAC – Vitaly, Master Illusionist
Tickets $20/$15/$10
7:00pm – Doors Open
7:30pm – Show Starts
The Blackfoot Performing Arts Center is pleased to have contracted master illusionist, Vitaly, to replace the show previously scheduled on February 17 with Adam Trent. Vitaly will be performing Wednesday, April 26 at 7:30 pm. Tickets purchased for the Trent show can be used for Vitaly's "An Evening of Wonders" concert.
Russian born Vitaly Beckman is an accomplished stage illusionist and has performed internationally on stage and television. He has mystified fans from all over the world, including Las Vegas superstars Penn & Teller whom he has successfully fooled in their hit TV show, Fool Us. From bringing pictures and drawings to life to erasing people from their own driver's licenses, Vitaly's signature illusions leaves even the most jaded audience awestruck and many of his audience coming back to re-experience his jaw-dropping feats.
Reputed to be one of the most captivating and enjoyable illusionists performing in the world today, Vitaly breathes innovation and artistry into the field of magic. He invented and designed every single illusion in his stage show. Not only do audiences witness the elegant rendering of the impossible, they are also charmed by Vitaly's engaging personality, comic timing, and genuine desire to partake in his amazing acts. This is a show the entire family will enjoy.
To learn more visit his website.
---
Dave Stamey
Tickets $20/$15/$10
7:00pm – Doors Open
7:30pm – Show Starts
Cowboys and Indians Magazine has called Dave Stamey "the Charley Russell of Western Music." He has been a cowboy, a mule packer, a dude wrangler, and is now one of the most popular Western entertainers working today. He has been voted six times Entertainer of the Year, six times Male Performer of the Year, and five times Songwriter of the Year by the Western Music Association, and received the Will Rogers Award from the Academy of Western Artists. He's delighted audiences across the U.S. and finds that he prefers this to being stomped by angry horses!
To learn more visit his website.
---
BHS Drama Dept. Presents:
Harvey
Tickets $5 General Admission
Presented the 22nd-24th
7:00pm – Show Starts
Harvey is the classic comedy about Elwood P. Dowd who insists on including his imaginary friend Harvey in all of his sister Veta's social gatherings. Veta decides to have Elwood committed to a sanitarium where the hysterically funny story continues. With a heart-warming conclusion, this is a show the entire family will enjoy.
Tickets for this show can be purchased at the door.
---
Blackfoot's Distinguished Young Women
---
Bingham's Got Talent!
Tickets $6 Adults $4 Children
6:00pm – Lyle Albertson and His Strait Country Band
7:00pm – Show Starts
Fundraiser for Relay for Life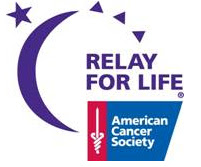 Bingham's Got Talent is celebrating its 8th year as one of Bingham County's most successful Relay for Life fundraisers. Show off your talent – any talent – and help raise money for the American Cancer Society. The talent show is open to people of all ages and is not limited to Bingham County residents. Prize money is $100 for first place (in 2 age groups) and $50 for the People's Choice Award. The doors will open at 6:00 with Lyle Albertson and his Straight Country Band in concert until the talent show begins at 7:00 pm.
Registration forms are available at Music & Families, the Methodist Church, or on-line at Jason Lee Memorial. Deadline for registration is January 27 at 4 pm. Contact Tom Drysdale at 785-3183 for more information.
---
BYU Living Legends
Tickets $20/$15/$10
7:00pm – Doors Open
7:30pm – Show Starts
The dancing is dramatic. The costumes are striking. The music is vibrant. Everything about BYU's Living Legends performance group is genuine to the cultures it represents. Living Legends combines a dynamic repertoire of Native American choreography with the color and vitality of Polynesian and Latin American dance styles.
Traditions come to life as these performers weave together authentic dances, intricate costumes and heart-pounding music into one captivating show. Full of high-energy family entertainment, the Living Legends' concert is one you will want to see.