---
BHS Drama Showcase running May 4th-5th.
7:00pm
$3.00
---
Dancing With Our Stars
The Best of Hollywood and the Cinema
Tickets $20/$15/$10
7:00pm – Doors Open
7:30pm – Show Starts
Who will be crowned winner of the 2018 Blackfoot Dancing With Our Stars show? Don't miss your chance to cheer on local celebrities Cynthia Bewley, Julie Van Orden, Echo Marshall, Joni Merrick, LaMar Hagar, Jared Neff, Mark Baker, and Dennis Parker as they partner with the Utah Ballroom Dance Company to present "A Hollywood Movie Night." This show promises to be the best yet!
---
Bingham County Music Teacher's Association Honor Recital
---
BHS Drama "An Evening of Mystery" Dinner-Theater
---
Grand Teton Council Scout Recognition Night
---
Stoddard Elementary Jump Rope Program
---
Blackfoot's Distinguished Young Women
---
BHS Drama Dept. Presents:
"Guys and Dolls"
Running March 9th-16th (not Sunday)
7:00pm $10 at the door
Enjoy a time of romantic comedy and timeless music when Blackfoot High School presents their musical production of "Guys and Dolls." Directed by BHS drama teacher, Sharon Hoge, this play will have BHS students shine in this 1950 classic award-winning musical.
Hailed as the perfect musical comedy, this show tells the story of luck and love under the bright lights of Broadway. Guys and Dolls ran for 1200 performances after it opened on Broadway in 1950. It received nearly unanimous positive reviews from critics and won a bevy of awards, including Tony Awards, Drama Desks, and Oliviers.
The story involves gambler Nathan Detroit who tries to find the cash to set up the biggest crap game in town while authorities breathe down his neck. Problems with his fiance, Adelaide, complicate his life so Nathan turns to fellow gambler, Sky Masterson, for a loan. Sky then ends up chasing the straight-laced mission sergeant, Sarah Brown, as a result. Humor and great music weave a story for all ages to enjoy.
---
Bingham's Got Talent
7:00pm
Tickets: $6 Adults/$4 Children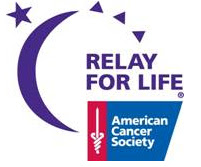 Bingham's Got Talent is celebrating its 8th year as one of Bingham County's most successful Relay for Life fundraisers. Show off your talent – any talent – and help raise money for the American Cancer Society. The talent show is open to people of all ages and is not limited to Bingham County residents. Prize money is $100 for first place (in 2 age groups) and $50 for the People's Choice Award. The doors will open at 6:00 with Lyle Albertson and his Straight Country Band in concert until the talent show begins at 7:00 pm. Registration forms are available at Music & Families, the Methodist Church, or on-line at
www.jasonleemumc.org
. Deadline for registration is February 16 at 4 pm. Contact Tom Drysdale at 785-3183 for more information.
---
MVMS Drama Department performing "Wagon Wheels A-Rollin" Jan 31 – Feb 2
---
BHS Drama Department performing "Arsenic & Old Lace" 24th-27th.
All Seats $5.00 * Purchase at the door
Enjoy at time of rollicking comedy and creepy nuances when the Blackfoot High School Drama Department presents their production of "Arsenic and Old Lace." Directed by BHS drama teacher, Sharon Hoge, this play will have the BHS students shine in this 1939 classic masterpiece written by Joseph Kesselring.
"Arsenic and Old Lace" is the story of Mortimer Brewster who is living a relatively perfect life until he discovers his sweet spinster aunts have been poisoning lonely old men for years! This is a play that will leave you laughing out loud.
---
Vince Crofts and Mindi Reed
7:30pm
Tickets: $12

Vince Crofts and Mindi Reed are a western duo from Firth, Idaho, featuring Mindi on vocals, yodels, and bass guitar and Vincent on guitar, mandolin, or fiddle, and vocals. Joining them on the concert will be Shelby Murdock, another local entertainer that many folks enjoy.
Vince and Mindi's music has been featured on the PBS series "Outdoor Idaho" and they were honored at the Western Music Association Festival in New Mexico as the Harmony Duo of the Year. Their first CD "Longing for the Range" received a glowing review in the fall 2008 issue of Western Way magazine. They were also awarded the Governors Arts Award Program for the State of Idaho.
This concert will be a Backstage Event where the audience sits on the stage with the performance for a more intimate and closer concert experience. Only 200 tickets will be sold.
Tickets are $12 each and can be purchased at blackfootpac.com, 208-317-5508, or Music and Families in Blackfoot
---
Beckah Shae
6:30pm – 8:30pm
Tickets: $13.50 – $25.00

For nearly ten years, soulful singer/songwriter Beckah Shae's career has been steadily gaining momentum. Along the way, she's racked up top 10 Billboard Christian CHR radio singles and scored a Dove nomination. This benefit concert, sponsored by Square Ministries, will directly benefit their ministry work in Israel.
Tickets can only be purchased at
Eventbrite
---
The Brothers Four
In Perfect Harmony with America's Greatest Hits
Tickets $20/$15/$10
7:00pm – Doors Open
7:30pm – Show Starts
Now celebrating their Golden Anniversary! Since the 1960's The Brothers Four have toured the world singing their greatest hits such as "Greenfields", "Try to Remember", and "The Green Leaves of Summer". They will be performing an all-acoustic show on guitar, banjo, upright bass, and their trademark blend of four male voices in harmony. Enjoy an evening of timeless entertainment with this talented quartet.
To learn more visit
their website.
---
Norman Foote
Ultimate * Crazy * Clean * Comedy * Yes!
Tickets $20/$15/$10
7:00pm – Doors Open
7:30pm – Show Starts
When Norman Foote comes to the BPAC, be ready to laugh till you cry! Foote is a Juno (Canadian Grammy) winning entertainer from Canada who has received international acclaim for his song writing, outrageous props, and off beat sense of humor. He engages his theatrical, musical, comedic, and ventriloquism talents to weave stories and paint musical images involving local talent in an unforgettable show for all ages.
To learn more visit
his website.
---
Wylie and the Wild West
Country Music at its Best
Tickets $20/$15/$10
7:00pm – Doors Open
7:30pm – Show Starts
Wylie Gustafson, a real life Montana cowboy, is a gifted singer, songwriter, rancher and horseman. The world-famous yodeler leads the renowned Wylie and the Wild West. The group has brought the rich tradition of quality Western music to life for people all over the world, including over 50 appearances on the Grand Ole Opry, the Kennedy Center, Prairie Home Companion with Garrison Keillor, and "Late Night" with Conan O'Brien.
To learn more visit
his website.